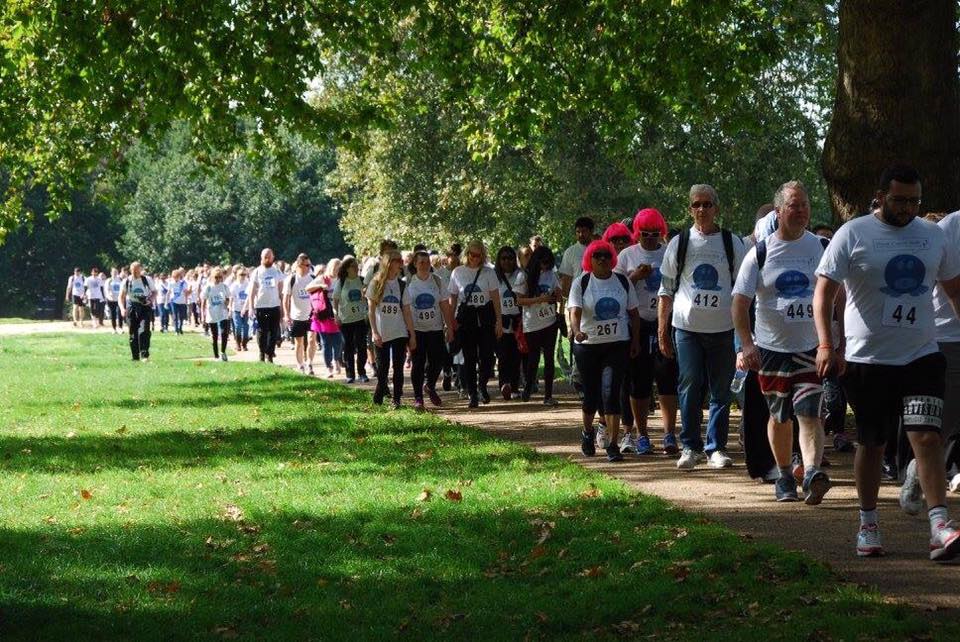 29-07-2019
Its National Smile Month!
Its National Smile Month!
National smile month is a campaign to promote good oral health and runs between 13th May – 13th June 2019. At Binley Woods Dentistry we always try to get involved and promote this campaign. Over the last two years, we've been to schools and held a smile bright kids programme to help educate children on oral health at the practice for our local community, we also raised money for Mouth Cancer foundation.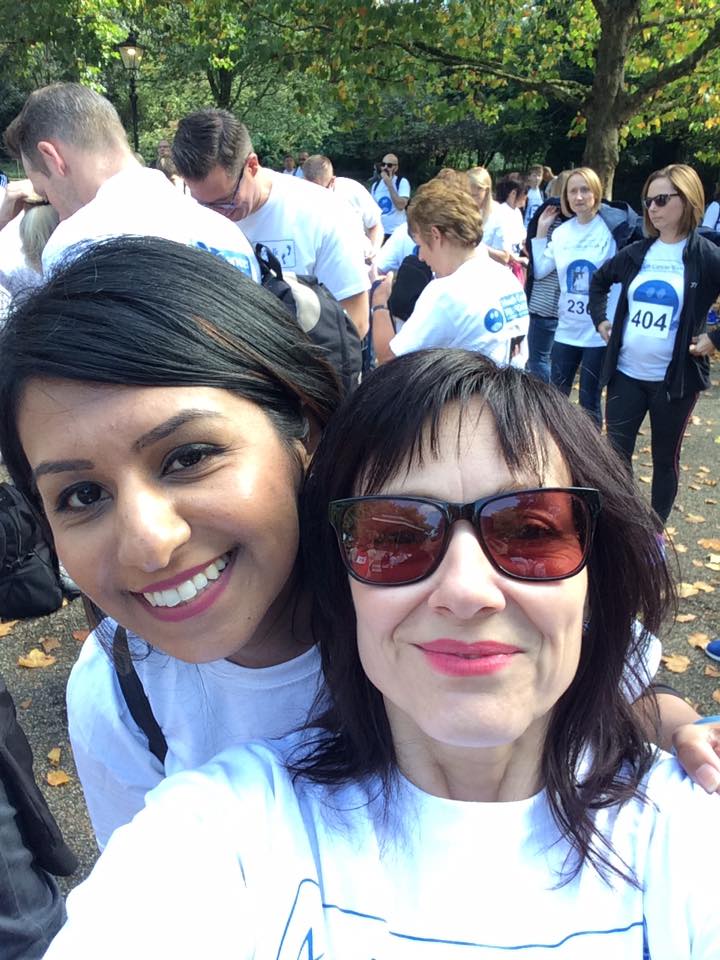 This year we wanted to try and reach out and help improve smiles for the less fortunate. We have connected with a charity called 'New Furtures Nepal', a fantastic charity which helps empower disadvantaged young children and adults in Nepal by raising funds, promoting health, education, social integration for children with disabilities and to live in a safe loving home.
We have been in touch with one of the orphanage homes in Nepal called the 'Hope Centre' I will hopefully be traveling out to this center in September to provide oral health education.
Every year we have a 'Smile Mirror' and Binley Woods Dentistry and ask our patients, what makes them smile? Our patients answer the question, write it on a post-it note and we stick it on the mirror.
This year we asked the children at the Hope Centre ' what makes you smile?' We had such a lovely response they even made their own collage.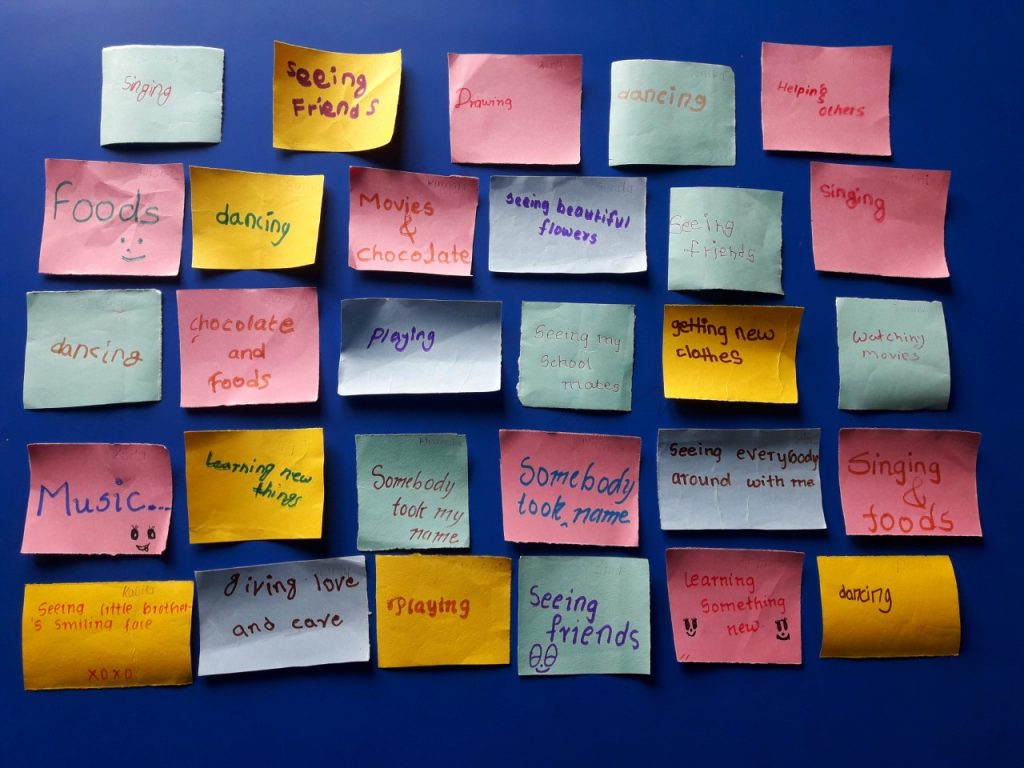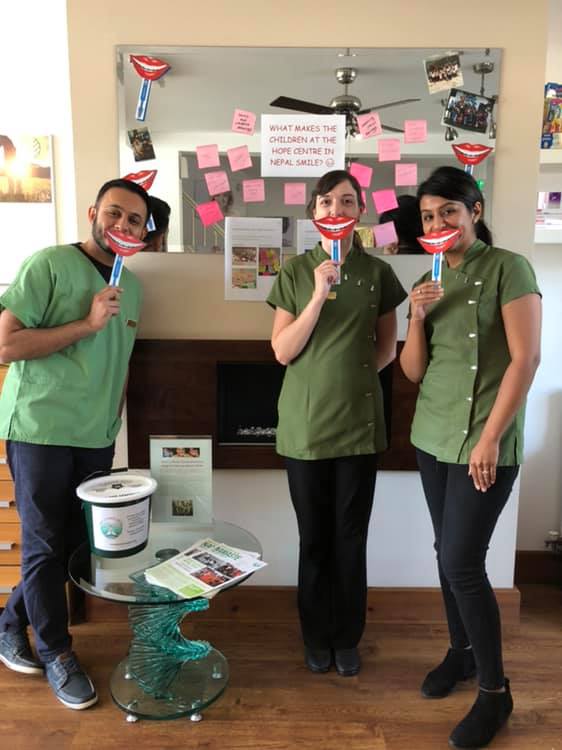 BACK TO BLOG