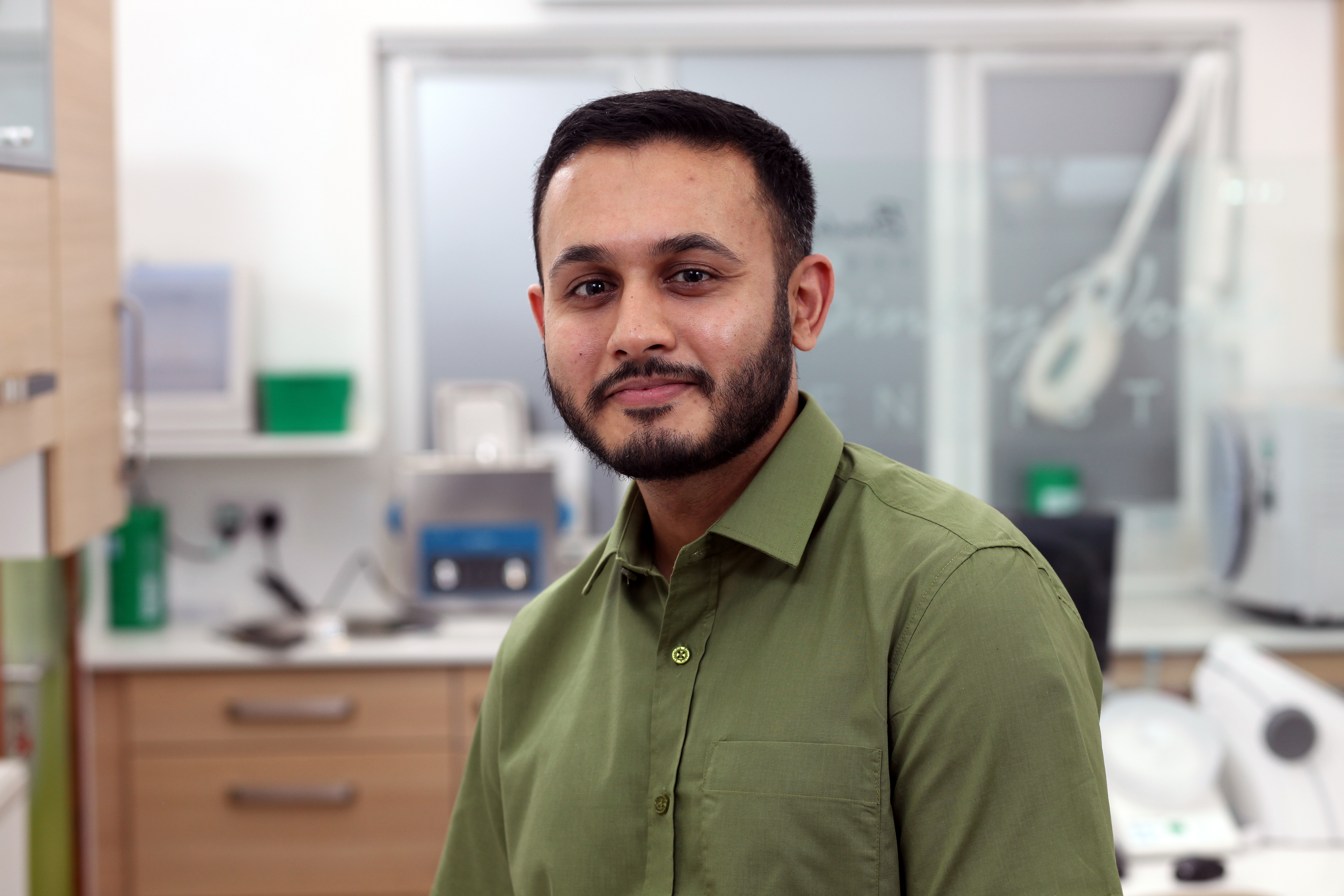 30-09-2019
#coventryhygienist interviews Dr Mitesh about Dental Anxiety
We get many nervous and anxious patients at Binley Woods Dentistry. To put your mind at rest I interviewed our popular Dentist, Dr. Mitesh Panchal, on how he deals with anxious patients.
How long have you been in Dentistry?
I qualified from Sheffield University in 2012. Since then I have worked in several practices in the local area. During that time, I have also undertaken postgraduate courses in oral surgery and implantology.
Do you treat many nervous patients?
We see a high number of patients who suffer from dental anxiety and find there is a wide variety of anxieties patients have.
What techniques do you use to treat nervous patients?
Our aim is to offer a relaxed environment and book adequate time to treat our patients. We also explain our treatment to patients, so they are aware of the procedures. Local Anaesthetic is something a lot of patients fear, and we aim to make this pain free as possible
Do you offer sedation for nervous patients?
IV sedation is something we can offer all patients at the practice for all treatments. We arrange for a fully qualified seditionist to attend the practice to assist the dentist during the treatment.
What advice would you give to nervous patients attending the practice for the first time?
I would recommend coming to visit the practice beforehand, so you are familiar with the environment and have a chance to meet the staff. Also, our reception team are very warm and welcoming and I would encourage patients to discuss your anxieties with us so we can try and make the treatments as stress-free as possible.
BACK TO BLOG