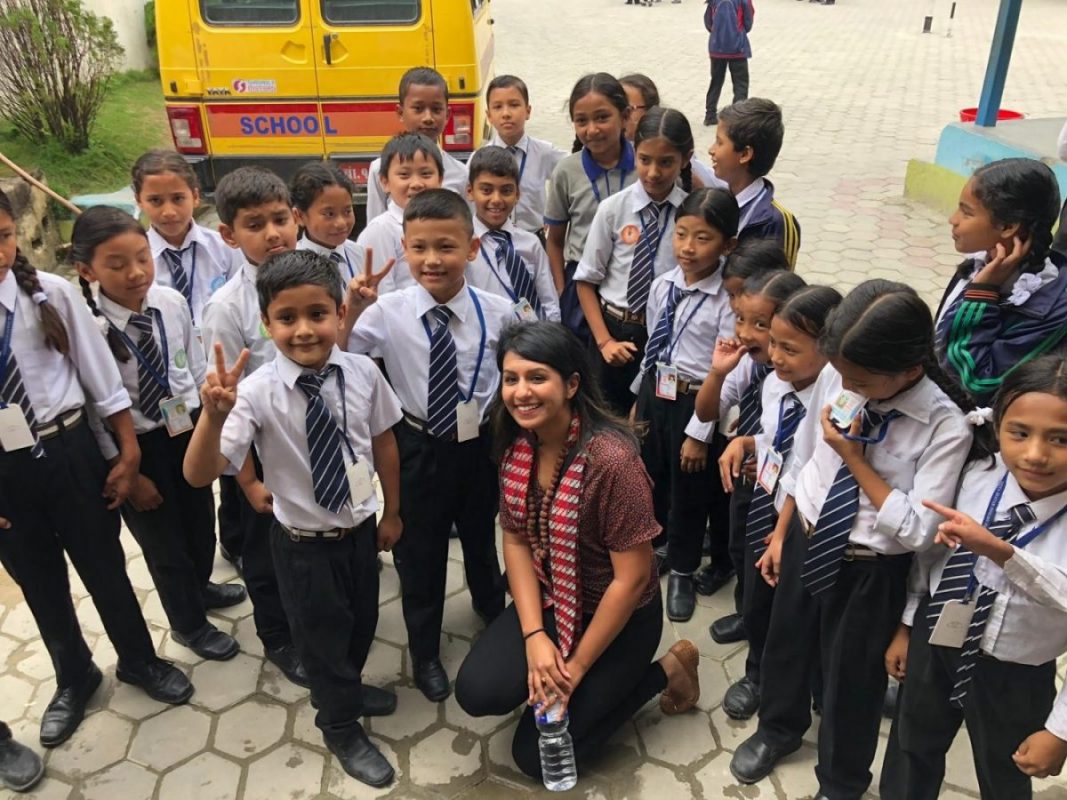 11-10-2019
Charity project in Nepal
As you all probably know we have been raising money for New Futures Nepal since May 2019. This charity helps empower disadvantaged children and young adults through education, health, independence and well being.  Thank you to all our patients, friends and family who donated, we are happy to announce we have raised over £1055.
Nepal has high rates of tooth decay and with lack of dental awareness and prevention, it could impact the health and well being of many lives.
In September 2019 I flew out to Kathmandu in Nepal with my husband to visit schools and the Hope Centre to provide oral health education and nutritional advice. We also donated boxes of toothpaste, toothbrushes, leaflets on oral health, food and school bags.
The Hope Centre Manager, Tilak Shrestha, was very helpful and looked after us during our stay. He informed us of how they help these children with disadvantaged backgrounds to progress and motivate them to become successful and independent in their lives. Education and teaching children at a young age is paramount to giving them the opportunity of a healthy and happy life, we were happy to be part of this journey. However, much improvement is still needed. During my teaching, I asked the students whether they visit a dentist or have access to one, I was informed none of them see one due to cost or little access or lack of preventative awareness.
We loved spending time with children many of whom had disabilities or were disowned. We saw how positive and happy they were at the Hope Centre orphanage home. We sang and we danced with them and listened to their stories. Binley Woods Dentistry will be keeping a connection with New Futures Nepal and will fundraise again next year.
Thanks for reading
#coventryhygienist
BACK TO BLOG