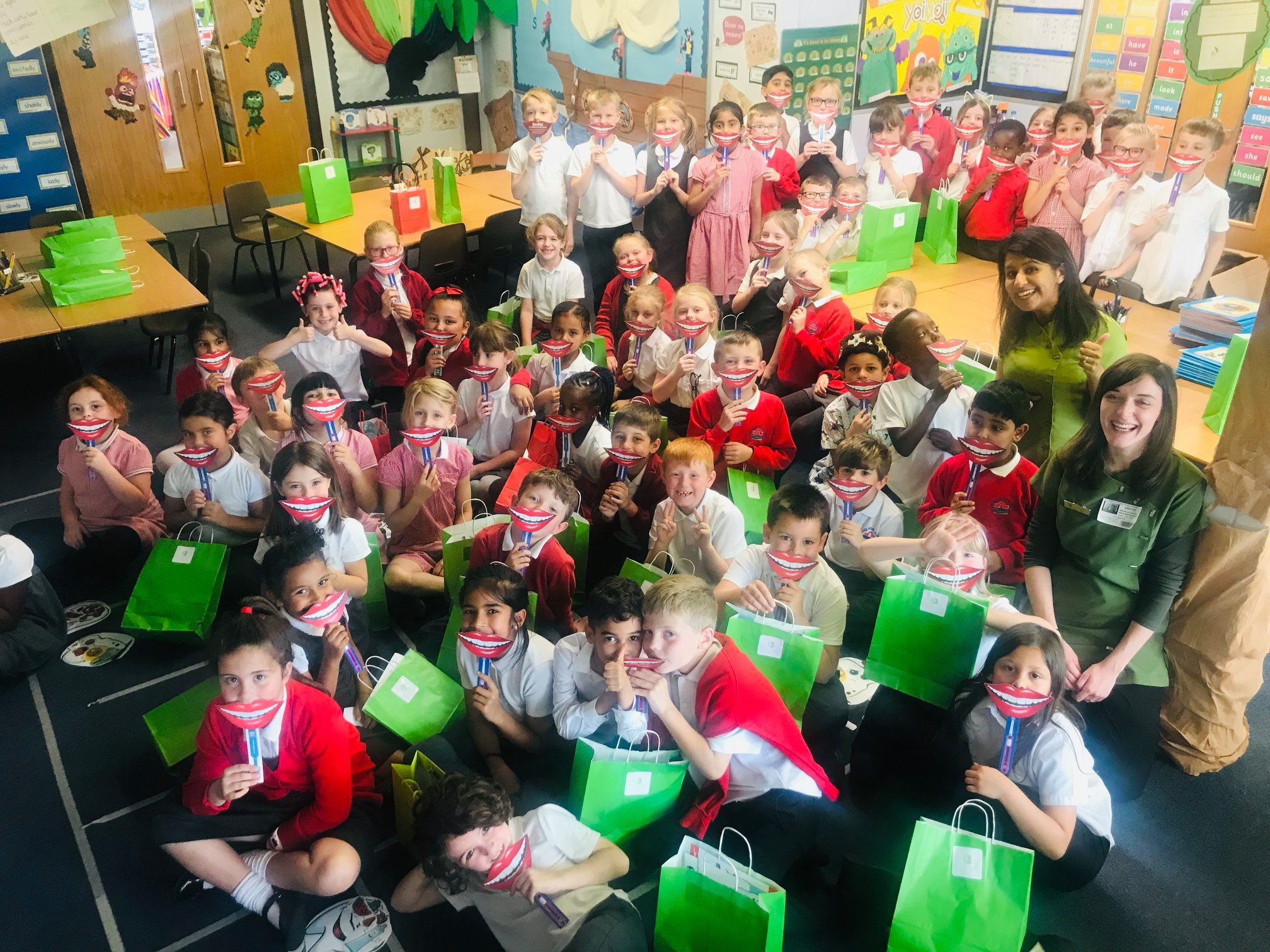 29-07-2019
BSDHT First Smiles Campaign
#coventryhygienist blog – June 2019
Still celebrating National Smile Month! We were happy to be part of the BSDHT First Smiles Campaign in partnership with Oral B. We went to Clifford Bridge Academy  (who we visited last year) to deliver oral health education and what a great response we had! The children responded well and enjoyed receiving their goody bags of oral health products and activity games. A great way of integrating oral hygiene within health education in schools. They also loved seeing Natasha's mouth turn purple!
This campaign helped to educate children about the fundamental aspects of good oral health, improve oral hygiene habits of children across the UK, make children feel more comfortable visiting the dentist and tackle the worrying rise of tooth decay and extractions among children in the UK.
We are looking forward to our next school campaign!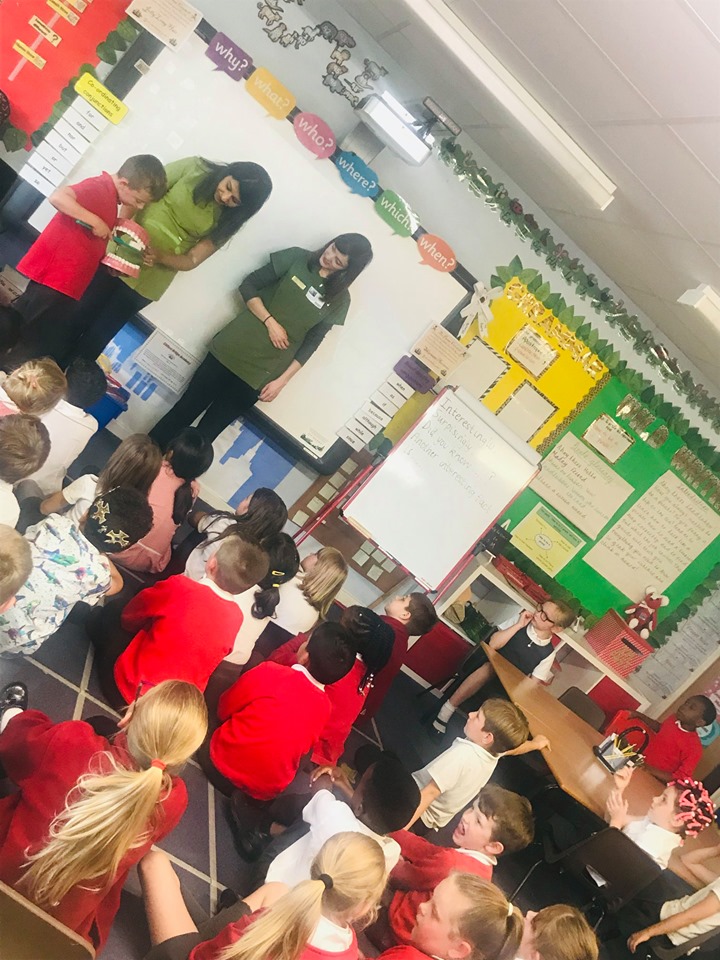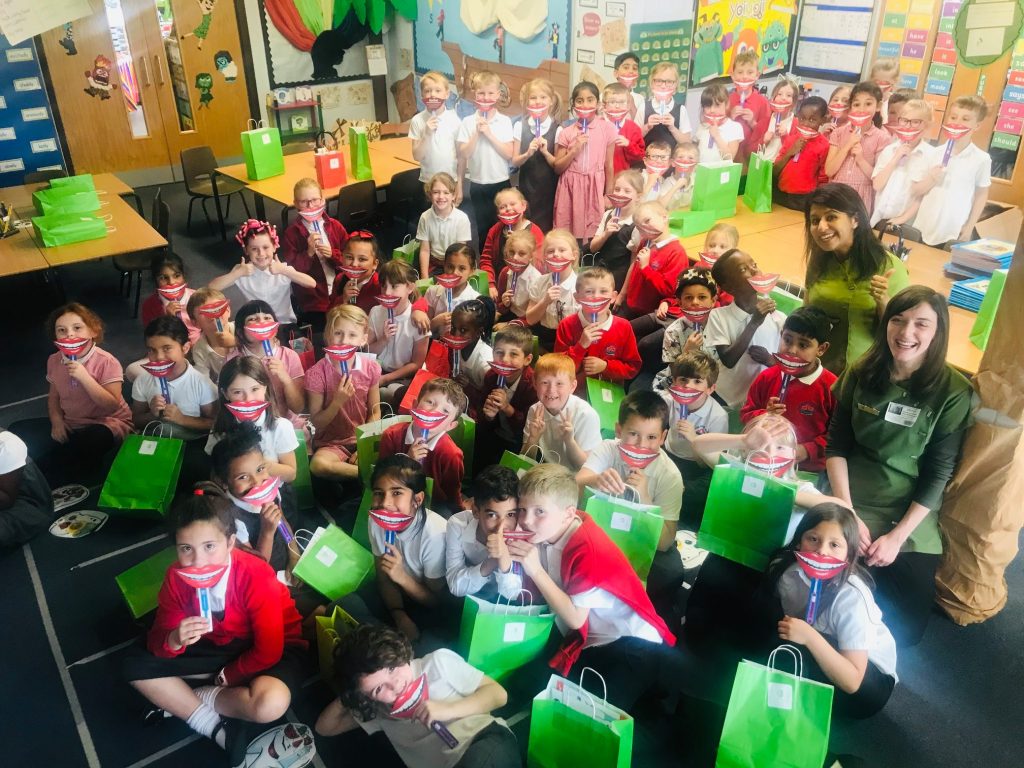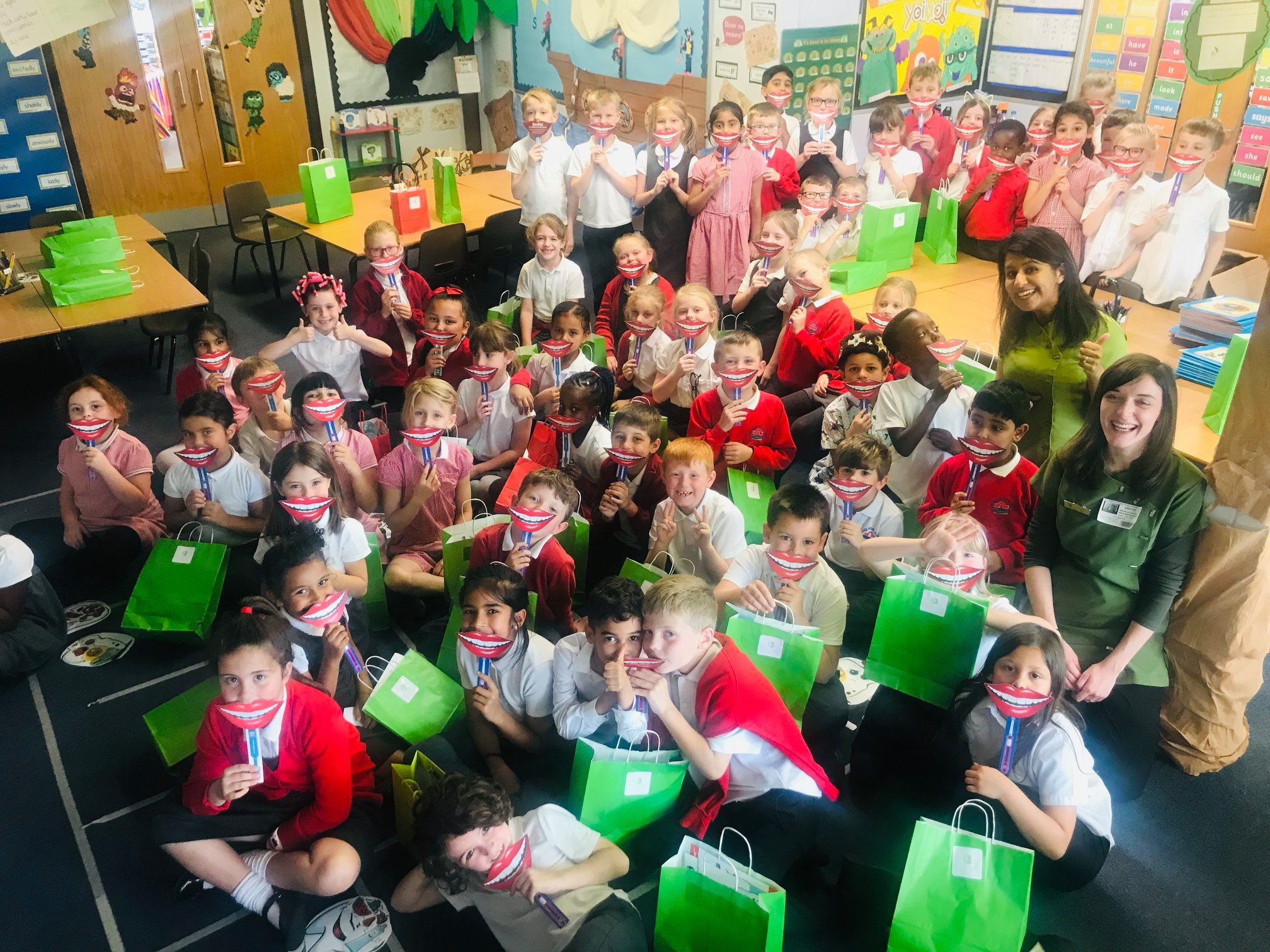 BACK TO BLOG